I've recently entered taper mode for my upcoming ultras,
Palo Duro
and
Javelina
, and so my long run is down to 15ish miles. About three days ago I was surfing the internet kind of planning out some possibilities for next season and I stumbled across the
Pajarito Trail Fest
this very
weekend in
Los Alamos, NM
and their longest event is 15 miles. Score! I love the chance to go run some new trails and I have really come to enjoy racing in Los Alamos so the
GeekGrl
and I signed up despite the rather intimidating profile. We figured it would be a good challenge.
Upon arrival at the Pajarito Ski area the GeekGrl and I stood around looking at all the super fit people wearing shirts that say
Hardrock
,
Leadville
, and
Wasatch
and thought "Um
, this is not your typical local race crowd." The GeekGrl when over and asked someone about the particular brand of athlete at this race and it turns out "Only the hardcore mountain runners tend to show up for this race." Great, I already know the last place male last year came in at around 3:45 but I guess I don't know what he looked like. It is possible that last year there was a whole heard of Clydesdales that stumbled into this race just as unwittingly as I had.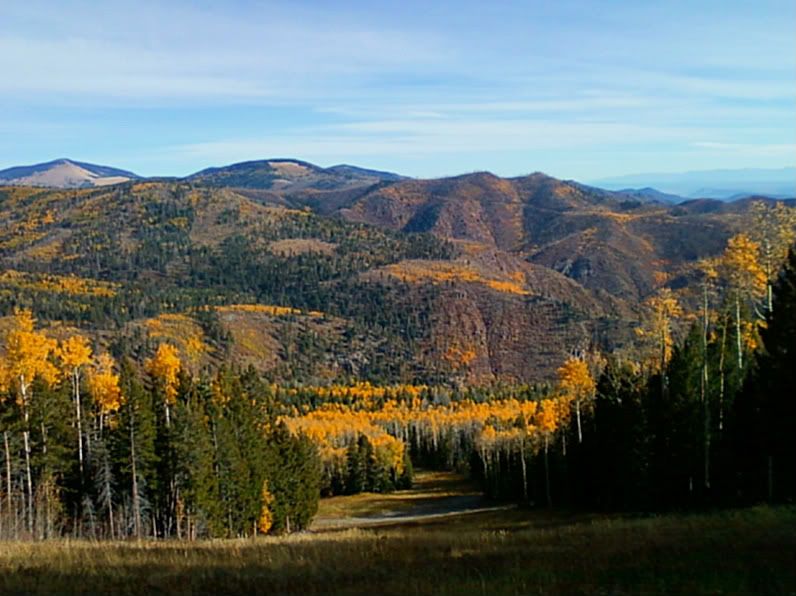 The route is basically a lolly-pop with a six mile loop and nine miles worth of out and back. The course starts at just over 9250 elevation, yes that is nine
THOUSAND
two hundred and fifty feet above sea level, and drops to just over 9100 in the first mile. After that little warm up it climbs to just over 10500 elevation in the next two miles. That climb was obviously steep but not as bad as you might think. There were several switchbacks that were short but fairly flat and they tended to be connected by steep ramps. We then drop back down to 9250 over the next two miles and this also had a lot of nice switchbacks but the beginning was straight down a ski slope which proved to be a challenge because I had not really tightened my shoes enough for really steep downhill running and my toes were slamming into the fronts of my shoes. I took a look when I got home and I may lose a toenail or two. Ahh the life of a trail runner.
After the giant climb and descent dejour it is time for the out and back section and that rolls pretty gently with an overall upward trend back up to 9750 on the way out. At the final aid station, which you hit twice, a man holding a clip board looked at me and said "#88, is your name Lynn? You a 36 year old female?" and I said "sure" then turned and gave him a little wiggle. The crew loved it and sent me on my merry way. The actual turn around point of the trail drops about 250 rocky, rooty feet in about a quarter mile and at the turn around you have to tear a page out of a scientific journal and turn it back in to the next aid station to prove you ran the full out and back. The course then rolls back down from 9750 to the start at 9250 with a little quarter mile of uphill at the end. I was pretty smoked by this time but was holding on fairly well.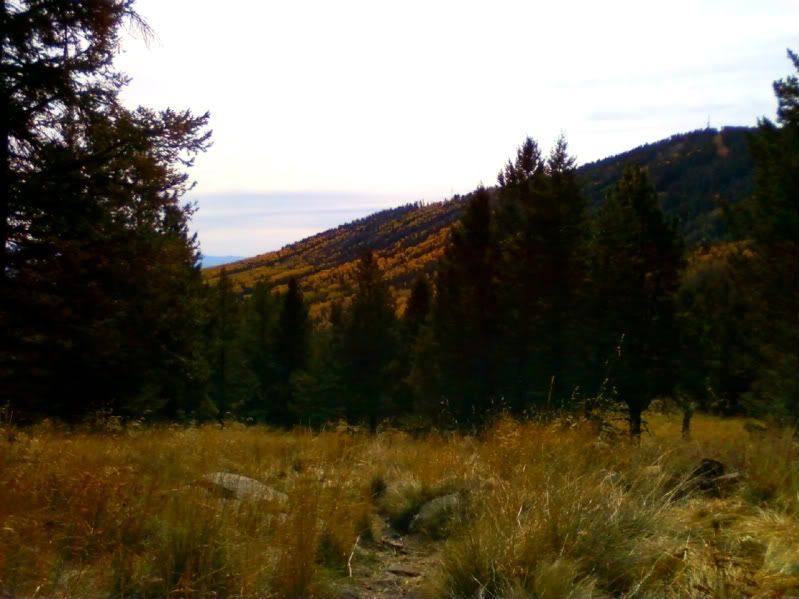 I crossed the finish line in 3:04:30 and was pretty happy with my work. The first place guy was some bearded guy who I saw running uphill and he was just the picture of pain. He finished in two hours flat! The second place guy was the top amateur triathlete in the state and he took sixth at the Best of the U.S a couple years ago. He finished up in 2:09. Just to give you some perspective this guy can do the hardest duathlon in the state, a 10K – 40K – 5K also at elevation in about the same time, actually a bit faster.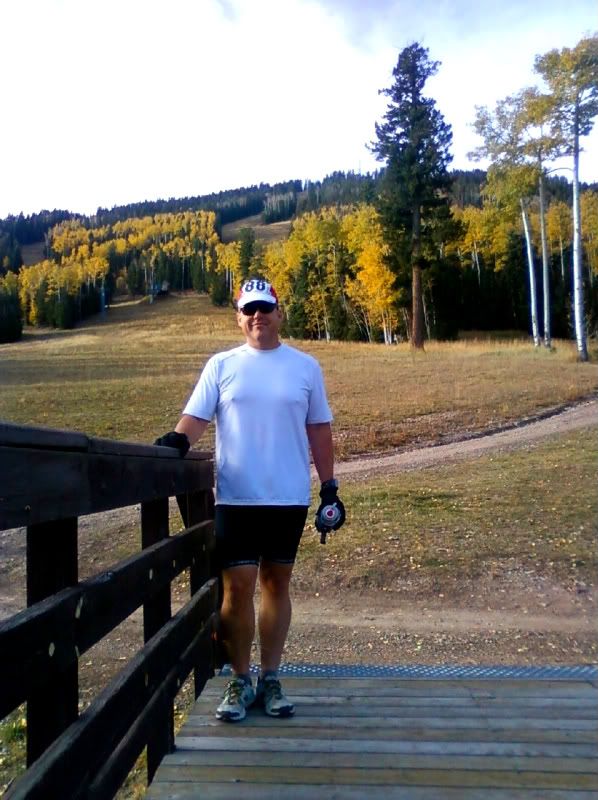 The course is probably 80% single track, 15% cross country ski trail and 5% fire roads. It is also spectacular. The run goes through an old growth pine forest mixed with aspen, which are changing this time of year. There are huge vistas, mountain meadows and shadowy forest all in one run. There are also a couple amazing views of the
Valles Caldera,
through which the GeekGrl and I ran a marathon earlier in the season.
This is a race that I will put on my annual event calendar for sure.
It was awesome!
It was awesome in every respect.